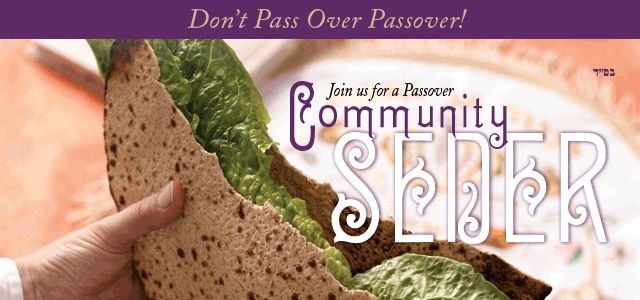 Join us for a Passover Seder you will remember for a lifetime!

Enjoy the Holiday of Freedom with your family at an inspirational Seder, complete with the original hand baked Shmurah Matzah, Four Cups of exquisite kosher wine and a gourmet Passover dinner.

Monday, April 10 at 7:30pm
at Chabad Jewish Center

Couvert: $36 per adult | $18 per child | Sponsor $360

By reservation only, by April 6.